ASHLEY MAYER - STUDIO MANAGER/INSTRUCTOR
Ashley is originally from Missouri where she began dancing at the age of 6. She studied  Ballet and Modern dance through high school and college and spent a semester in Arizona at the Academy of Ballet Tucson. In 2006 she was introduced to Ballroom dance through the University of Missouri's collegiate competitive Ballroom dance club and immediately fell in love with the style, thus beginning her dance career.  
She spent the next 10 years training, teaching, and competing in all four Ballroom styles, both professionally and with her students. She opened and ran a successful ballroom dance school in the mid-west for 5 years. Ashley also spent time living on the East Coast while pursing her professional career in the American Smooth Division where she had access to world class coaching and added the title of United States Rising Star American Smooth Finalist to her belt at the United States Dance Championships in 2014. Ashley has won numerous top teacher awards around the country while competing with her students in the Pro/Am division, and continues to produce quality competitive dancers around the country.Her professional titles also include Professional Rising Star Finalist  Capital Dancesport Championships 2014, Professional Rising Star Standard Champion, and Professional Open Standard Finalist Heart of America Dancesport Championships 2011. Ashley has extensive experience working with students of all ages and proficiency levels and particularly enjoys working with and training other teachers. 
Classes Currently Teaching - TUES 4:30pm Kids Class - WED 8pm West Coast Swing
**Available for Private Lessons, Pro-Am Competitions, Showcase Performances  & Shows.
Performance Videos - Professional competition,  Student performance
Brodie Kaster began dancing in college when he was handed a flyer to tryout for a dance team.  Since then he has lived under the motto - 'It's not how many years you've been dancing, it's how many hours.'  He received his minor in dance from UC San Diego where he studied Ballroom, ballet, jazz, and modern dance.  During his time in college he won the Amateur Latin Formation Team Championship and was a top National Semifinalist as an Amateur American Smooth Dancer.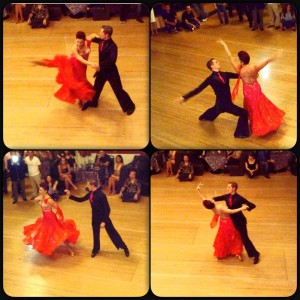 Brodie is an currently a Professional American Smooth Dancer, traveling all over the country to compete.  He has won and been a finalist in multiple Rising Star competitions throughout the nation as well as a finalist in many Open Profession American Smooth competitions.  He has been featured on ABC's Dancing With The Stars as a guest performer as well as multiple other television stations.  Although his main dance style is American Smooth, Brodie is also trained in and has competed in International Latin and International Standard.
Classes currently teaching WED 7pm Ballroom (Waltz, Foxtrot, Tango & Viennese)
**Available for Private
LAUREL ROSE
Laurel Rose has been dancing for over 25 years.  Having studied ballet, jazz and European folk dance since the age of 4, Laurel began to study ballroom and latin dance in her teens.  She fell in love with teaching while working her way through college as a ballroom dance instructor, and has been teaching and competing ever since.  Laurel's students hold many titles including Top Student awards in all four styles of ballroom dance at competitions throughout the U.S. Laurel is also an accomplished classical musician and as such, brings a uniquely musical approach to dance instruction.  She excels at helping her clients find their rhythm and move comfortably with the music. Laurel's favorite part about teaching is seeing the transformative power of dance improve the lives of her students through better fitness, social confidence and self-discipline.
Available for Private lessons, Showcase performances & Pro/Am Competition
At an early age Kayla was inspired to discipline her body for performance through her training in Tae Kwon Do where she attaine
d a black belt. While in school Kayla studied ballet and other forms of dance. She then went on to be professionally trained in Ballroom, Latin, Salsa, Swing & Argentine Tango by Professional Dancer Christian Perry.
Her training and passion took her to the World Promotions Texas Star Ball Dance Competition where, together with students that she trained, achieved success. Currently Kayla attends Azusa Pacific University and hopes to use the knowledge she gains as a communications major to further her career and effectiveness as an instructor.
Currently Teaching  FRI 830pm Intro Salsa - SAT 930pm Club Bachata 
Also Available for Private Lessons, Pro-Am Competitions, Showcase Performances  & Shows.
Performance videos - Salsa
ZWELI BARTON
Zweli is a World Champion Bachata Dancer, 2015 Bachata Pro team Champion, 2017 LA's Top Social Salsa Dancer Professional Champion,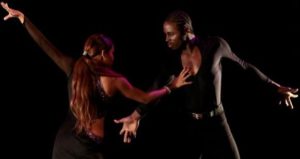 Director of Urban Sabor and Coach of El Co Salseros of El Camino College. Zweli is a performer and choreographer in Bachata, Salsa and more. is happy to join The Granada LA Latin Social Dance family.
Currently Teaching TUES 9pm Bachata - SAT 12:30pm Salsa Footwork
**Available for Private Lessons, Showcase Performances  & Shows.
Performance Videos: Bachata Performance

Brigitte is Salsa & Rueda specialist with training in Ballroom and Latin. She started as a student  working her way through all the levels and starring as an anchor on the Youth Dance Team, Brigitte is well trained in Salsa, Casino Rueda and also some of the Ballroom & Latin dances.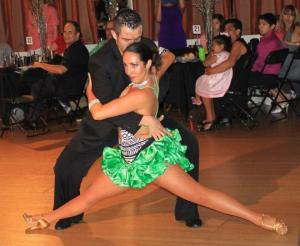 She has also competed as a Amateur latin competitor in U.S competitions with several partners. She has also performed in Salsa Congresses & many other shows in U.S. & around the world as a professional Performer and instructor. Is currently competing and performing in Professional American Rhythm. 
Classes currently teaching Video - MON   7pm Latin Dance Team** Video 1, Video 2, - 7pm Cha cha, 8pm Salsa Styling 2*- THURS 7:30pm Rueda 1* - FRI 7:30pm Rueda 2*, 8:30pm Salsa 2*-  SAT 10:30am Latin Dance Team 
Also Available for Private Lessons, Pro-Am Competitions, Showcase Performances  & Shows. Performance Videos - Burlesque,  Salsa, Salsa Team
Hector started dancing on a Latin & Ballroom dance team when he was in high school he grew to love dance. He also started competing in the Amateur Latin division  for several years and also in Pro/am competitions around U.S. 
When he became an instructor at The Granada he continued competition in Salsa and in 2003 was the Professional Sportsmans lodge salsa champion & finalist in many other competitions around the L.A scene.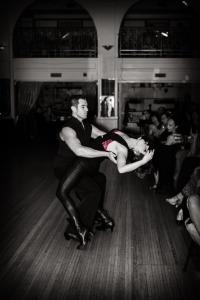 He has travelled performing & teaching in shows, congresses and competitions throughout his professional career.  He travelled the world performing on major cruise ships in Latin & Ballroom shows & productions.
 Classes currently teaching - MON 8pm-930pm Bachata Team**-TUES 7pm Advanced Salsa*, 8pm Salsa 1 - THURS 7:30pm Intro Bachata, 830pm-10pm Bachata Team - FRI 8:30pm Salsa 2* , 9:30pm Bachata - SAT 8:30pm Nightclub Salsa 
Also Available for Private Lessons, Pro-Am Competitions, Showcase Performances  & Shows. Performance Videos - Samba, Cha Cha, Paso Doble, Rumba, Salsa Pro Team
ALEX BALGOOD
Alex started training in 2004 in Latin Dancing with World renowned instructors Melissa Fernandez and Luis Vazquez.  She went on to win a first place title as amateur at the Conga Room in 2005 with Abel Pena.
In 2006 she join the dance company Magic Mambo,
collaborating in multiple routines along with the director Jose Cheverria.
In 2006 & 2009 she won a first place at The Moonson's Amateur Competition.
Finalist at the World famous Mayan Salsa Competition in 2006, 2007, 2008.
Finalist in the Professional division at Steven's and The Granada LA 2009-2010.
For 2 years Alex was part of Omambo Dance Company directed by Omar Muñoz performing and competing all over. After that she worked as an assistant director for Latin Spice Dance Company for 4 years.
Her primary training has been in ON1 LA Style Salsa, ON2 Salsa/Mambo, Pachanga, Cha cha  & Bachata as well as additional training in Latin & Ballroom through The Granada LA Instructor program.
Currently Teaching: WED 8pm On2 Salsa - THURS 7:30pm Rueda 1
**Available for Private Lessons, Showcase Performances  & Shows.
Tim started dancing in college, developing a passion for lindy hop and 
soon after joined their performance team. After teaching Lindy Hop for afew years, Tim branched out to learning latin dances, performing on The Granada LA's Amateur Salsa team as well as training and competing in International Latin as an Amateur. Tim has danced all over the country, including Ohio, Pennsylvania, Nevada and California for various competitions and performance opportunities. Tim is currently a Professional American Rhythm competitor in the Rising Star division where he travels all over to compete with his partner. Tim has a passion for bringing together technique and passion to bring the most out of every dance experience both on the stage and on the social dancing floor.
**Available for Private Lessons, Showcase Performances  & Shows. 
MIKAYLA ZUNIGA

Mikayla is a nationally ranked gymnast from the Sacramento area and developed a love for dancing, training and performing in the latin dance community for over 8 years ago. She has implemented her thirteen years of gymnastics background to help fuse her dance style and technique she has curated thus far. Upon moving to LA in 2012, Mikayla has accumulated two world champion titles at the World Latin Dance Cup, one in the amateur bachata couple and same gender salsa division. Shortly after competing for two years, Mikayla was signed to BLOC Talent Agency in hopes to pursue a commercial career. Recently, she has been assisting in the choreography for the Granada Bachata Team. With her knowledge in jazz and contemporary dance genres as well, Mikayla's large range of styles allow her to be a well rounded instructor who aims to inspire her students to find their own style and strong technique.
Classes Teaching: THURS 8:30pm Bachata - Bachata Dance Team MON & THURS 8:30pm
**Available for Private Lessons, Showcase Performances & Shows.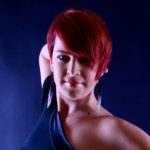 KRISTY RIVERS (General Manager) 
Kristy was born in Australia, Kristy has been involved in the dance world practically since birth. She comes from a well-known and respected dance family of  World Champion Dancers.
Kristy's competition experience began at age 10 dancing all over the world. She has multiple juvenile and junior titles from Australia, and as an amateur, has placed first in several prominent US Latin championships.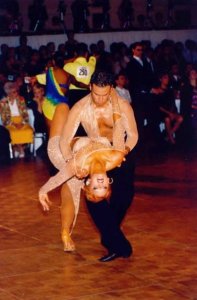 She turned pro at 19 and teaches, competed and performed nation-wide and overseas. She has been a Rising Star Latin Champion at many competitions and a finalist 2 years running in the North-American National Championships as seen on TV.  She has also performed in the LA Salsa Congress & other performances all over LA and United States. She has extensive teaching experience in Ballroom, Latin, Swing & Salsa
Kristy has also been a performer and choreographer for stage shows, film and cruise ships such as Royal Caribbean, Raddison & Silverseas.
Her highlights include a featured spot in the acclaimed dance film, "Dance With Me" and on ESPN as an instructor for the show "I'd do Anything".
Kristy loves to teach people of all ages and the joy & inspiration it brings to there lives. "The body says what words cannot"     
 Video Profile Available for Private Lessons & Shows. 
Performance Videos - Showdance, Vienesse Waltz, Samba, Waltz,  Burlesque, Waltz , Cha Cha,  Paso doble